Keith Fowler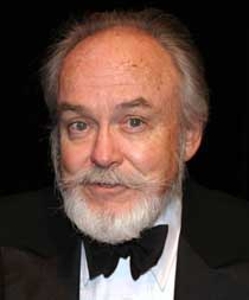 Professor and Head of Directing, Drama
Claire Trevor School of the Arts
Founding Director, ArtsBridge (1996-2004)
Claire Trevor School of the Arts
OTH, Yale University
Cert., The Shakespeare Institute, University of Birmingham, UK

University of California, Irvine
146B Drama
202 FAT
Mail Code: 2775
Irvine, CA 92697

Research Interests
Directing, Acting
Websites

Academic Distinctions
Fulbright Grant, Woodrow Wilson Fellowship, John Shubert Memorial Scholarship

Prior academic posts: assistant professor, Williams College; lecturer, the College of William & Mary; adjunct professor, University of Virginia, visiting associate professor and chief of directing, Yale School of Drama.
Research Abstract
Keith Fowler was trained as a classical actor; he first performed professionally at the Oregon Shakespeare Festival. He was a Fulbright Scholar at The Shakespeare Institute, Stratford-upon-Avon, U.K, a Wilson Fellow and Shubert Scholar at Yale, and studied with Lee Strasberg at The Actors Studio in New York. He has taught at Williams College, the University of Virginia, the College of William & Mary, and was formerly head of directing at Yale.

Fowler directed U.S. and world premieres (Gorky, Romulus Linney, and A. R. Gurney) in New York and as artistic director of two LORT companies, the Virginia Museum Theatre and the American Revels Company. The New York Times hailed his direction of Macbeth, starring E.G. Marshall, as "the 'Fowler Macbeth' . . . forcefully immediate, a splendidly vigorous production." At UCI, he has developed one of the nation's premiere stage direction programs with alumni attaining international success as directors and educators. Among acclaimed UCI productions are Büchner's Woyzeck (in Fowler's own translation), Müller's Hamletmachine, Stoppard's Arcadia and The Real Thing, Friel's Dancing at Lughnasa, Chekhov's Three Sisters, and Gilbert and Sullivan's The Pirates of Penzance.

From 1996-2004, Fowler was founding director of ArtsBridge, the model arts education and outreach program established at UC Irvine and adopted by the State of California as the arts outreach program for all nine UC campuses. As ArtsBridge America, the program has now exanded to more than fifteen universities nationwide.
Publications
WOYZECK, translated by Keith Fowler from the play by Georg Büchner, directed by Keith Fowler, UCI School of the Arts, May 1997
MAN AND SUPERMAN, by G.B. Shaw, directed by Keith Fowler, Irvine Barclay Theater, May 1996
RICHARD III, by Shakespeare, directed by Keith Fowler, Virginia Shakespeare Festival, 1995
HOT N' THROBBING, by Paula Vogel, directed by Keith Fowler, UCI, November 1996
HAMLETMACHINE, by Heiner Müller, directed by Keith Fowler, UCI, 1993
Professional Societies
Society of Stage Directors and Choreographers
Actors Equity Association
Other Experience
Artistic Director
Repertory Company of the Virginia Museum Theater (LORT "C") 1969—1977

Producing Director
American Revels Company (LORT "B") 1977—1982